We specialize in residential (home) and commercial or corporate full-service moves at The Spirit Moves Moving Company of Macon, GA.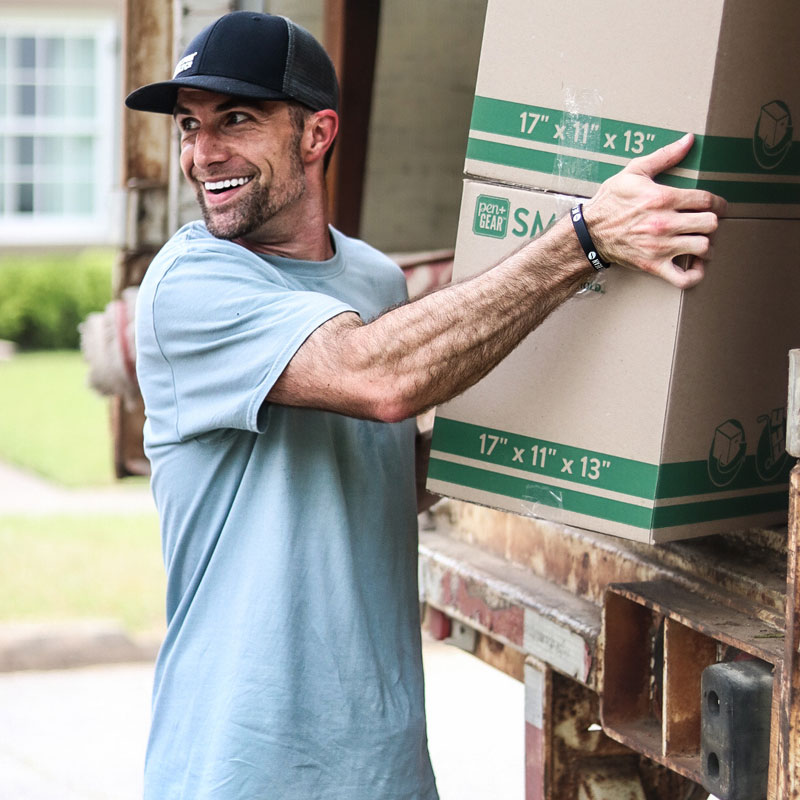 We Are a Full-Service Moving Company
A full-service move is a type of moving service where a professional moving company takes care of every aspect of the move, from packing to transportation and unloading. It is a comprehensive service that covers all the tasks involved in moving, including packing your belongings, loading them onto the moving truck, transporting them to the new location, unloading them, and unpacking them at the destination.
The Spirit Moves specializes in full-service moves. Contact us to schedule your move today!
We're All About Full-Service Moves.
With a full-service move, you don't have to worry about any of the heavy lifting, as the moving company's team of experienced movers will handle everything for you. We will arrive at your home with all the necessary packing materials, including boxes, tape, bubble wrap, and other protective supplies, to pack your items carefully and securely.
Once your belongings are packed, our team of experienced movers will load them onto their moving truck and transport them to your new location. They will also unload your belongings and place them in the rooms of your choice. If you choose, our "Spirit" movers can also unpack your belongings and help you organize them in your new home.
A full-service move is a convenient option for those who want a stress-free moving experience, as it allows you to sit back and relax while the moving company takes care of everything. During a full-service move, we disassemble furniture, re-assemble it, and place it. Overall, a full-service move is an excellent choice for those who want a comprehensive moving service that takes care of all aspects of the move.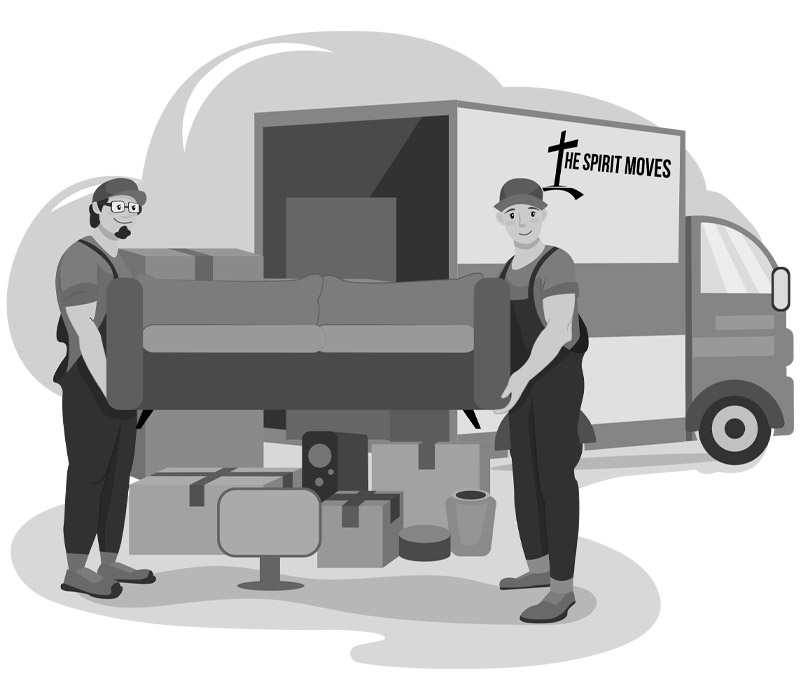 The Spirt Moves is a Licensed and Insured (MCA #9314) moving company located in Macon, GA. We provide professional moving services to Middle Georgia and beyond. We are a Christian-based business, locally owned and operated, and a member of the U.S. Movers Association. Listed below are reasons to hire our moving company:
High Google Review Score
Professional, Friendly Staff
Free Moving Prep Support Services
Free Padding and Shrink-Wrapping
Senior and Military Discounts
No Additional Charge for Stairs
Free Estimates
Full-Service Moves
Licensed and Insured
Member of the U.S. Movers Association
Local and Long-Distance Moves
Small or Big Moves
"Let the Spirit Move You."