The Spirit Moves is a Moving Company located in Macon, GA serving Middle Georgia.
About The Spirit Moves Moving Company
The Spirt Moves is a Licensed and Insured (MCA #9314) moving company located in Macon, GA. We provide our professional moving services to Middle Georgia and beyond. With over 20 years of moving experience, The Spirit Moves specializes in full-service moves (furniture disassembly, re-assembly, and placement). Our team of professional, friendly movers work hard to protect your home's furniture and belongings (we provide free padding and shrink-wrapping). We are a Christian-based business, locally owned and operated, and a member of the U.S. Movers Association. You deserve a mover that will treat your belongings as if they were their own. Contact us today to get a free estimate. Your next move can be simple, smooth, and stress-free.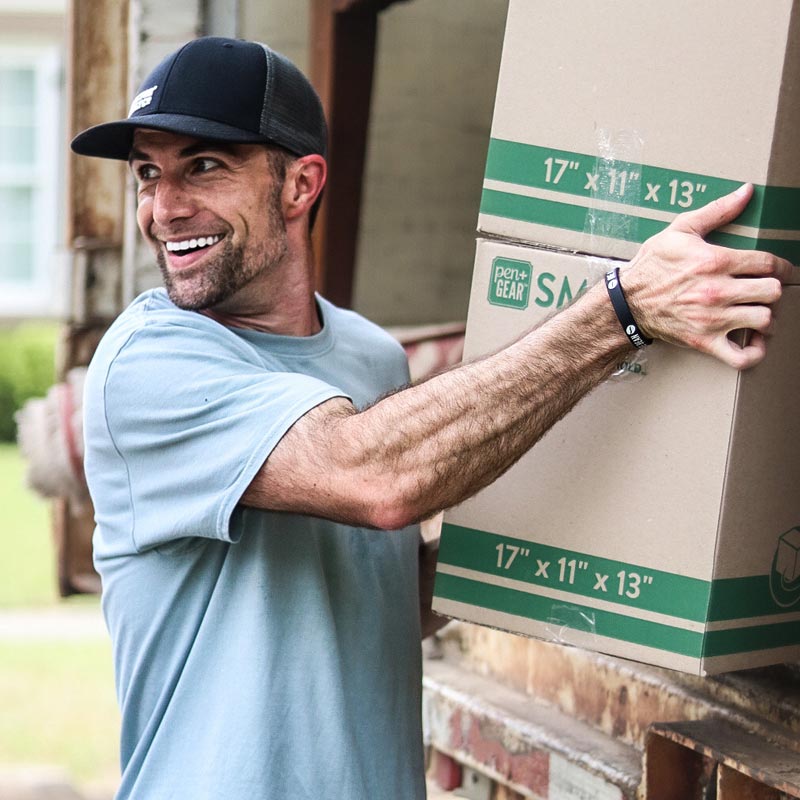 Professional & Friendly Movers
Our team of professional and courteous movers will help ensure your experience is smooth and hassle-free. A personalized move strategy is developed around your moving needs, timeline, and budget. Enjoy all of the resources The Spirit Moves has to offer with a personalized and human touch.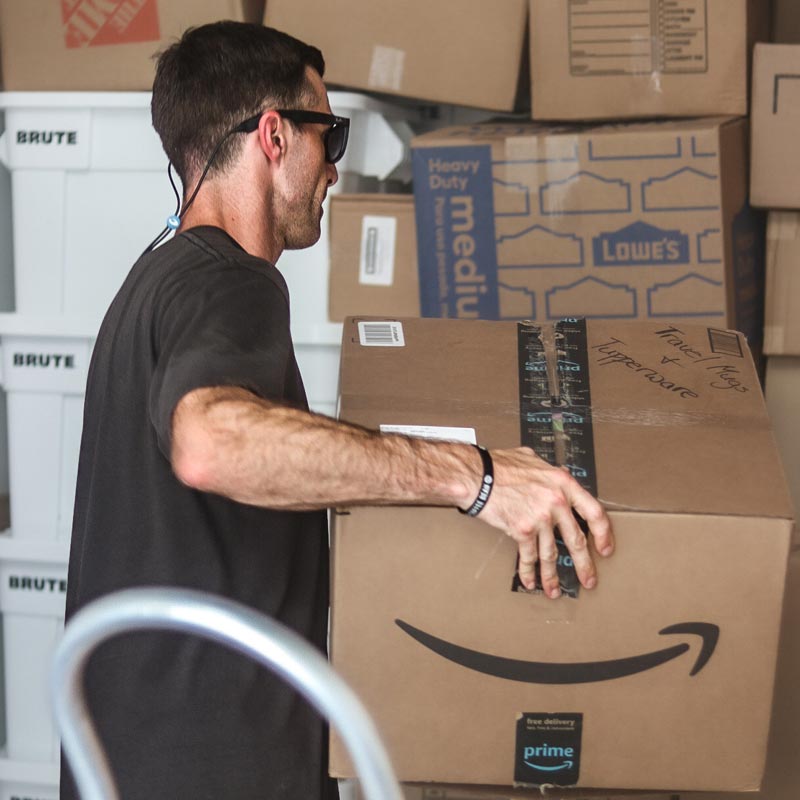 Experienced Moving company
The Spirit Moves is a locally owned and operated Christian business. We provide a full line of customizable moving services and can help with moves of any size; no matter where you're headed next. Click on the Learn More button below to see where we offer our professional moving services.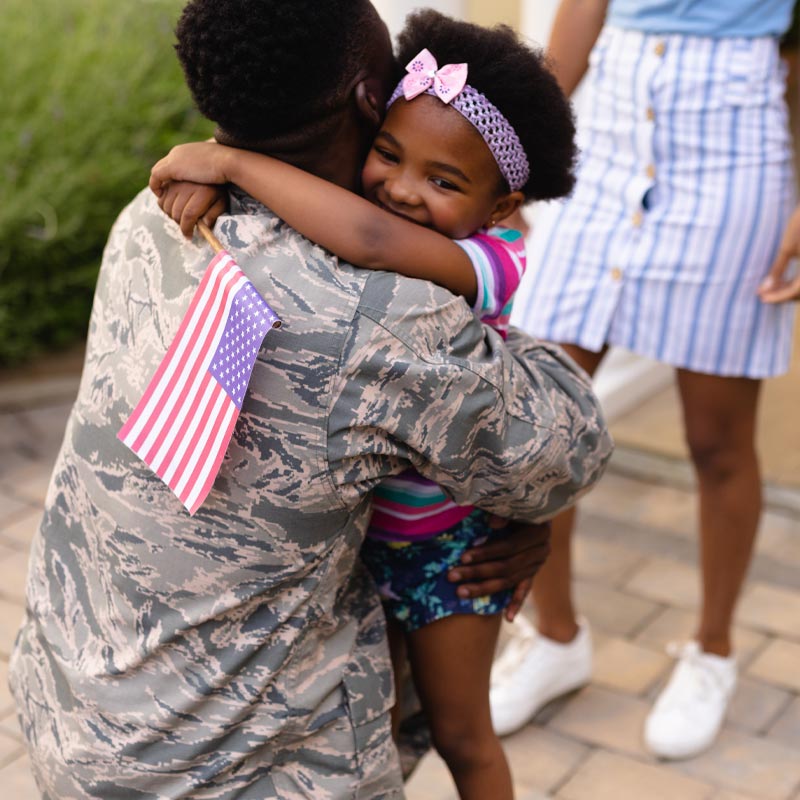 senior/military discounts
The Spirit Moves fully supports our military and senior citizens; we provide special discounts for seniors and the military who are moving. With help from real people, flexible scheduling, and secure storage when you need it, we help you customize your move to fit your unique needs. Contact us today!
Local and State-Wide
We are licensed to provide everything you need for the perfect local and long-distance, interstate move. Get a free quote today!
Full-Service Moves
We specialize in full-service moving. This includes furniture disassembly, re-assembly, and placement. Let our movers handle the heavy lifting.
Residential Moves
Whether you are moving cross-country, interstate or long-distance, The Spirit Moves can help move your belongings to your new home.
Commercial Moves
No matter the size of your business, The Spirit Moves can help you relocate your business. We have a wealth of experience in moving offices, relocating departments, or moving entire businesses.
Small Moves
No move is too small for The Spirit Moves. If you are moving locally or to another state or even cross country and have fewer items to move, we can move you to your new home.
Packing Services
For many, packing may be the most overwhelming part of the move. Eliminate stress and save time with our full packing service option. The Spirit Moves can handle this, so you don't have to.
"Let the Spirit Move You."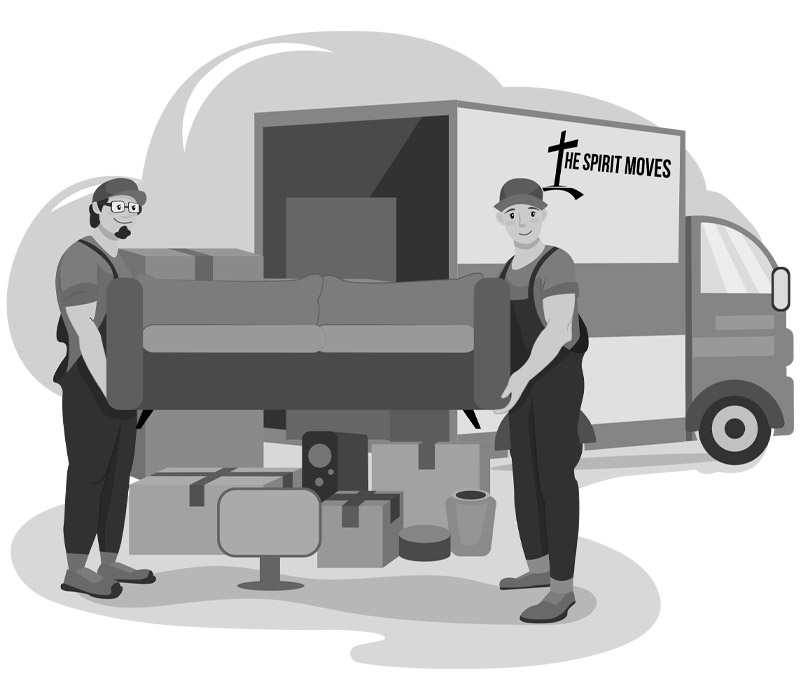 Why choose our moving company for your Macon, GA, or Middle Georgia move? Our difference is in our people, process, and consistency. Our team of movers will arrive early, and take every precaution to wrap, pad, and move your furniture and personal belongings. Listed below are other reasons to hire our moving company over the rest:
High Google Review Score
Professional, Friendly Staff
Free Moving Prep Support Services
Free Padding and Shrink-Wrapping
Senior and Military Discounts
No Additional Charge for Stairs
Free Estimates
Full-Service Moves
Licensed and Insured
Member of the U.S. Movers Association
Local and Long-Distance Moves
Small or Big Moves
Linda Busscher
November 11, 2023
The Spirit Movers are by far the best group of guys! They worked carefully and quickly. Would 100% recommend them for your next move.
We needed a mover, last minute, Patrick accommodated our out of state move with the most professional service. He communicated with us throughout the process with professionalism and kindness. I would highly recommend his company.
crystal hellard
November 4, 2023
If I could give them a 10 I would, they are polite, friendly and helped us in a pinch , they moved us quickly and at a great price ! They loaded and unloaded our stuff and put it all back together with a smile and even said a prayer for us before they left ! Great service! I would recommend them 100 percent! ☺️🙂
Jennifer Cranford
October 2, 2023
I love Adam n Christian they were very quick n efficient and handled everything with care as if it was there! Christian even wanted to pet my dogs which I happily let him do! Highly recommend!
Found the Spirit Moves on Google. I could not have hand picked a better team to move my furniture. My first impression was a lasting one! Attention to detail making sure all furnishings were wrapped appropriately. The Best moving company I ever used. Will recommend to all my friends and business associates. The owner is a Christian and ended the day with a prayer from the heart for me and my family in our new home.
Mary jane Nilsen
September 30, 2023
Using The Spirit Moves was the best choice I could have made. Patrick & the staff were very accommodating & careful & finished within the estimated delivery time. I have recommended them to friends & will definitely use them again.
Patti King
September 27, 2023
This moving crew was absolutely incredible! We had an emergency in our family which left me(the wife) to meet the movers and make all decisions. But I was never alone! Patrick and his crew said yes to all my requests or just got stuff done. They were extremely careful with my belongings and helped me professionally and personally! I have since recommended the movers to several people. Patrick was honest, came in under budget, and even prayed with us in our new home. These pictures show stacked boxes wherever we asked them to be placed. He is by far the best around! You would not be disappointed and would be happy you used the Spirit Moves Moving company. Don't settle for the rest when you can schedule the BEST!
Donna W
September 26, 2023
Patrick's team was professional and worked hard. We had a couple of hiccups along the way as with any move, but Patrick made sure he remedied the situation immediately which is why I'm giving him 5 stars.
Kris Deloach
September 23, 2023
Cannot give 100 stars or I would. Patrick and his crew arrived when they said they would it was a totally stress-free and even fun move! Professional, courteous and very careful with our furnishings. Went above and beyond what was expected. Call them, you won't be sorry. ( :