The Spirit Moves is a Moving Company located in Macon, GA serving Middle Georgia.
About The Spirit Moves Moving Company
The Spirt Moves is a Licensed and Insured (MCA #9314) moving company located in Macon, GA. We provide our professional moving services to Middle Georgia and beyond. With over 20 years of moving experience, The Spirit Moves specializes in full-service moves (furniture disassembly, re-assembly, and placement). Our team of professional, friendly movers work hard to protect your home's furniture and belongings (we provide free padding and shrink-wrapping). We are a Christian-based business, locally owned and operated, and a member of the U.S. Movers Association. You deserve a mover that will treat your belongings as if they were their own. Contact us today to get a free estimate. Your next move can be simple, smooth, and stress-free.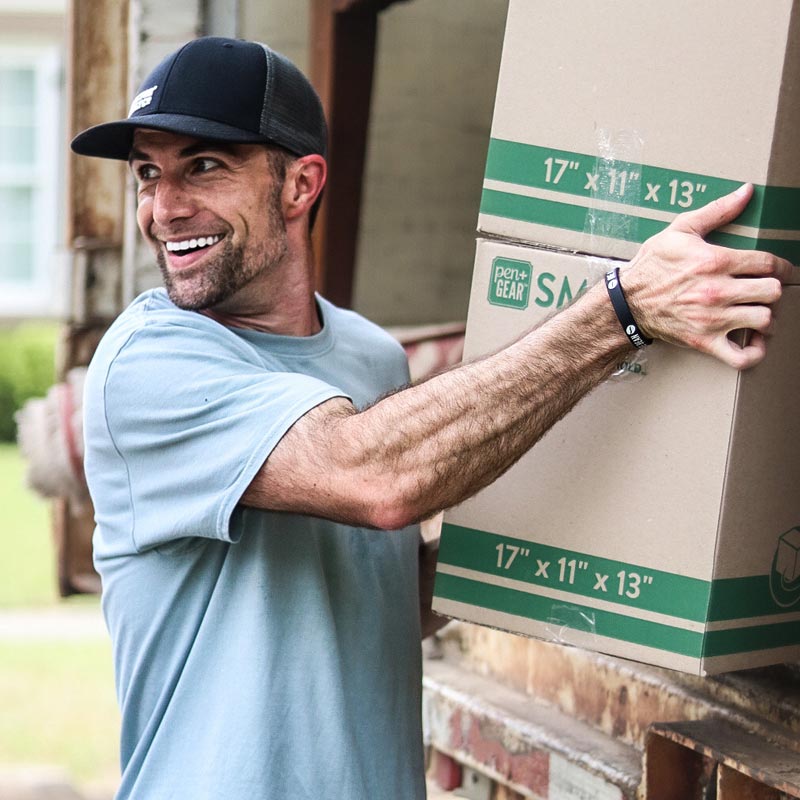 Professional & Friendly Movers
Our team of professional and courteous movers will help ensure your experience is smooth and hassle-free. A personalized move strategy is developed around your moving needs, timeline, and budget. Enjoy all of the resources The Spirit Moves has to offer with a personalized and human touch.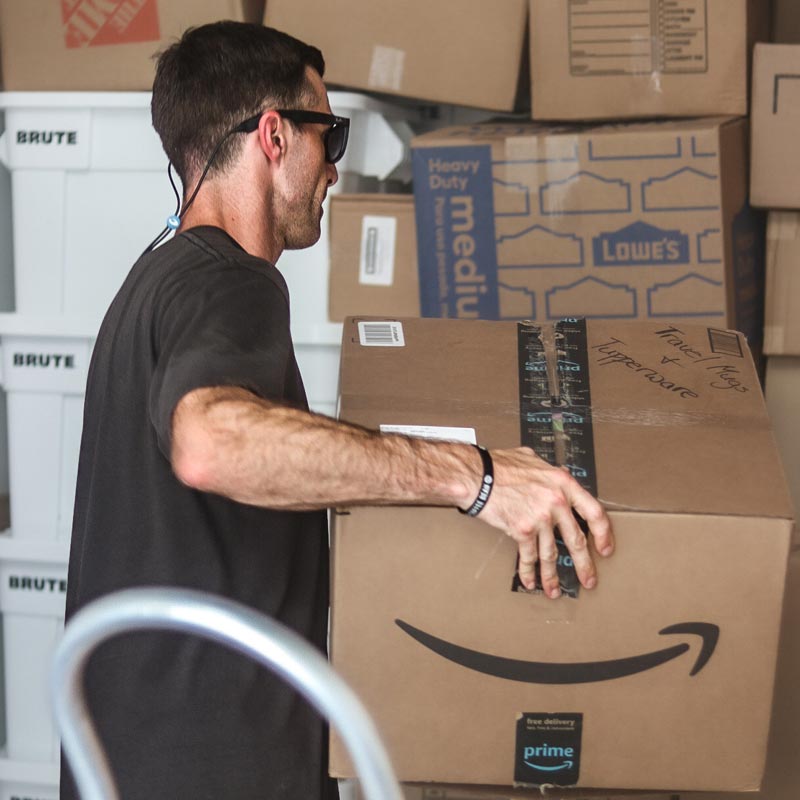 Experienced Moving company
The Spirit Moves is a locally owned and operated Christian business. We provide a full line of customizable moving services and can help with moves of any size; no matter where you're headed next. Click on the Learn More button below to see where we offer our professional moving services.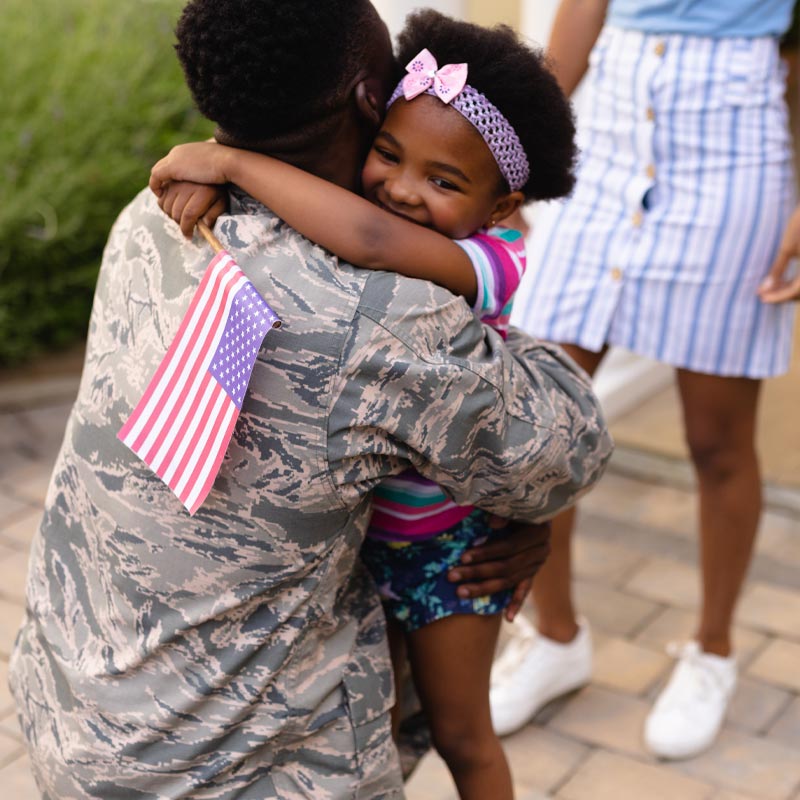 senior/military discounts
The Spirit Moves fully supports our military and senior citizens; we provide special discounts for seniors and the military who are moving. With help from real people, flexible scheduling, and secure storage when you need it, we help you customize your move to fit your unique needs. Contact us today!
Local and State-Wide
We are licensed to provide everything you need for the perfect local and long-distance, interstate move. Get a free quote today!
Full-Service Moves
We specialize in full-service moving. This includes furniture disassembly, re-assembly, and placement. Let our movers handle the heavy lifting.
Residential Moves
Whether you are moving cross-country, interstate or long-distance, The Spirit Moves can help move your belongings to your new home.
Commercial Moves
No matter the size of your business, The Spirit Moves can help you relocate your business. We have a wealth of experience in moving offices, relocating departments, or moving entire businesses.
Small Moves
No move is too small for The Spirit Moves. If you are moving locally or to another state or even cross country and have fewer items to move, we can move you to your new home.
Packing Services
For many, packing may be the most overwhelming part of the move. Eliminate stress and save time with our full packing service option. The Spirit Moves can handle this, so you don't have to.
"Let the Spirit Move You."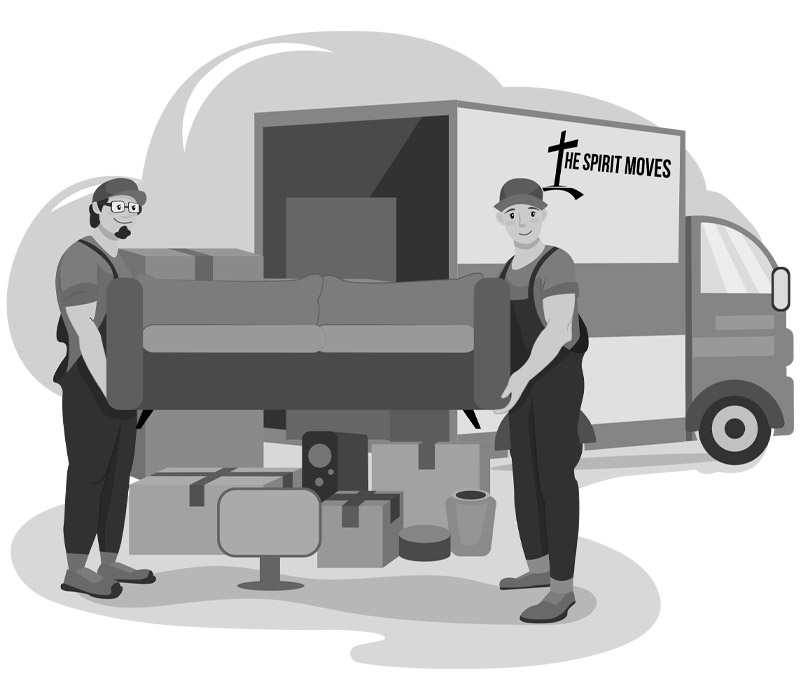 Why choose our moving company for your Macon, GA, or Middle Georgia move? Our difference is in our people, process, and consistency. Our team of movers will arrive early, and take every precaution to wrap, pad, and move your furniture and personal belongings. Listed below are other reasons to hire our moving company over the rest:
High Google Review Score
Professional, Friendly Staff
Free Moving Prep Support Services
Free Padding and Shrink-Wrapping
Senior and Military Discounts
No Additional Charge for Stairs
Free Estimates
Full-Service Moves
Licensed and Insured
Member of the U.S. Movers Association
Local and Long-Distance Moves
Small or Big Moves
Chris Knowles
February 17, 2023
Solid moving company and only crew that I use around Middle GA. Patrick and his team have awesome attitudes and was thankful for no hidden costs. Keep up the good work guys
Dan Darden
January 31, 2023
Competent, secure and timely move. If that is of interest to you when you move, consider this company. Additionally, if you are partial to being treated with grace and respect by your movers, throw that in the equation also.
danny carr
January 23, 2023
After the loss of my mother in law Patrick and his team were able to come help on very short notice to move some important pieces from her house to ours. They were extremely courteous, kind and professional. Would definitely recommend them for any of your moving needs!
Queen Journey
January 18, 2023
Patrick and his crew went above and beyond when delivering a sofa to my home, they give excellent service.
Christina Cypher
January 10, 2023
An outstanding moving crew; Truly went above and beyond to get everything in order for me to get my space all put together. I wouldn't use any other movers now.
Tripp Griffin
October 22, 2022
I had just 1 difficult piece of furniture that needed to be relocated, they came out very quickly and were very reasonable for such a small job.
Needed some moving done inside my house. Had seen The Spirit Moves recommended on a neighborhood website. Called Patrick and he readily said he could help and was actually able to come later that day because it was a small job. They came in & went right to work. He and his associate did a great job relocating the furniture and also did a small repair on my bed frame. I appreciated the prayer when they were done. Felt the charge was fair. I highly recommend this company!!
Kayla Walker
October 1, 2022
Moving is already stressful and I was very lucky to come across this company. I had a AMAZING EXPERIENCE. They came through last minute and was very caring and supportive of their clients. Definitely will use them again. Also, I definitely loved that Patrick prayed for me after everything was finished. That was just a perfect thing after everything was finished it really made my day. If you need a moving company please use this Company you will not regret it!
David Rodriguez
September 17, 2022
Patrick went above and beyond today helping us move into our first home. Truly a weight lifted off our shoulders having him and his team be so efficient and treat our furniture and especially our piano with care. Couldn't recommend a better company.
Rebecca Rodriguez
September 17, 2022
Patrick and his team helped us make moving into our dream home a stress free day. His team was timely, professional, and went above and beyond to make sure that our furniture was moved safely and without damage. Highly recommend to anyone moving!